Multiple threats to marine ecosystems
Real and present threats to the health of the oceans, and concerns about their impacts on economies and societies continue to come under scrutiny, and justifiably so.
Urgency mounts to find solutions to the multiple stresses on ocean ecosystems. Among these threats are fisheries collapse, chemical and plastic pollution, warming and acidifying ocean waters, shifting water and wind circulation patterns, and sea level rise.
Shipping emissions
Analysts forecast that the shipping industry's carbon gas emissions could increase as much as from 50 to 250 percent worldwide come 2050. Furthermore, the industry's share of global emissions is forecast to increase from around three to 17 percent given the realization of the UN Paris Accord's emissions reduction goals across other sectors.
Shipping and aviation greenhouse gas emissions are not included in the UN Framework Convention on Climate Change's Paris Agreement, however; and members of the UN International Maritime Organization (IMO) have been unable to agree on any global industry emissions reduction targets.
Some shipping companies and other maritime organizations are advancing along this course nonetheless. They're investing greater amounts in new ship designs and propulsion technology in bids to increase fuel efficiency, reduce emissions and waste, and create a core set of industry best environmental practices. 
Lithium-ion energy storage on the High Seas

Based in Richmond, British Columbia, Corvus Energy is a pioneering developer and provider of high-power marine lithium-ion battery-based energy storage systems. Engaged in a continuous, collaborative process to improve and refine its Orca Energy ESS line of products and services, the company is experiencing growing demand from private shipping companies and public sector maritime organizations.
On October 9, Corvus management announced that Rolls-Royce chose Corvus to supply a lithium-ion-based energy storage system for OV Ryvingen, the Norwegian Coastal Administration's new multipurpose vessel.
Among the OV Ryvingen's multiple purposes, it conducts oil spill protection operations and maintenance of shipping lanes. As per the agreement, "Corvus's Orca Energy ESS is to supply electrical power for all-electric propulsion and for electrical needs while docked."
Upon delivery, which is slated for around the end of 2018, Rolls-Royce will install an Orca ESS with 2,938 kilowatt-hours of emissions-free energy dispatch capacity. That will enable the ship to run solely on battery power for several hours, Corvus highlights.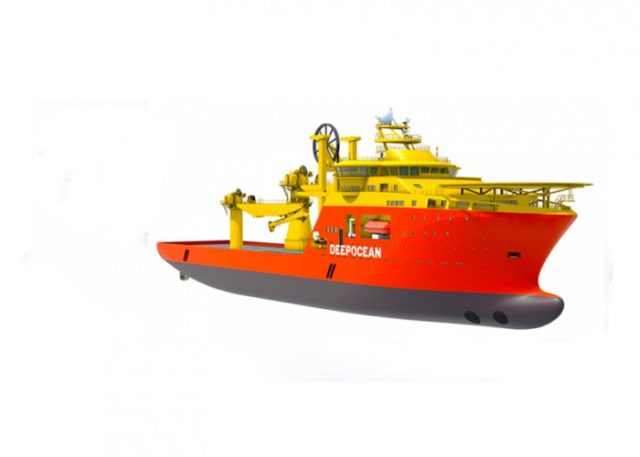 In addition, Corvus's marine lithium-ion battery energy storage system will provide electrical power when the OV Ryvingen is docked eliminating continuous running of the diesel engine. Battery system recharging takes place via onshore power supplies in ports.
Significant reduction of noise and vibration is an added benefit, making for a safer and more comfortable workplace environment.
At 46.6 meters in length and 12 meters in width, the OV Ryvingen is the second Norwegian Coastal Administration vessel equipped with both conventional diesel power and battery-driven operation. It is also the fourth vessel in the maritime agency's fleet renewable program which calls for acquisition of six to eight ships in total..
Outside the bounds of regulatory authorities
Effectively outside the bounds of national, or international regulation, responsible stewardship of the Earth's predominant ecosystem falls directly on the shoulders of those who work the seas and profit directly from it.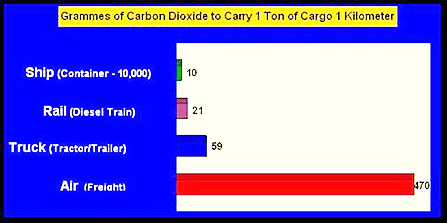 Environmental consciousness and social responsibility are on the rise among leading shipping companies and maritime organizations, in large part as a result of pressure put on them by environmental and public interest groups, as well as government-led climate change action and marine conservation policies and initiatives.
A study published by the European Parliament that took the IMO's own research into account revealed that shipping greenhouse gas emissions have risen 70 percent since 1990. They are forecast to increase as much as 250 percent by 2050.
"Shipping currently accounts for nearly 3 percent of global CO2 emissions – higher than those of Canada, Brazil, Indonesia, Mexico, France or the United Kingdom," Transport & Energy highlighted in a news report.
"All these countries have now pledged domestic emissions cuts ahead of next month's talks but the IMO's Secretary General thinks differently having recently claimed publicly that "…measures aimed at reducing shipping's overall contribution of CO2 emissions… must be avoided"
Unfortunately, IMO members failed to set any industry-wide greenhouse gas emissions targets at the meeting, which took place last October.
Corvus Energy is well positioned to benefit as the shipping industry is pushed and pulled to address shipping carbon emissions and environmental impacts. "The electrification of vessels will see an increasing utilization of higher battery capacities," says Halvard Hauso, Corvus Energy senior vice president of Business Development. "As with the Ryvingen, an increasing number of vessels will use the Orca energy storage system to deliver a greater proportion of the vessel's power."
---
*Image credits: 1,2,3: Corvus Energy; 4: World Shipping Council